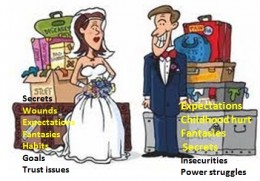 I'd feel like it's time to move on!
Unless you have incorporate some changes in behavior or distanced yourself in some way. There should be no reason for having doubts.
Frankly this is a "red flag". Either your mate is highly insecure and can't believe (you) would want to be in a monogamous relationship with (them) or they themselves are cheating or contemplating it.
Oftentimes cheaters accuse their mate of cheating to justify their actions. Others are afraid of committing 100% so they look for a reason to keep one foot out of the relationship or hold back emotionally. They fear loving someone more than he/she loves them.
Sometimes people enter into relationships carrying all the "baggage" from their previous relationships and project it upon their current one.
If you use a certain word or display behavior that "triggers" memories from a past relationship you automatically become "that person".
The mistake a lot of folks make is they keep investing time/energy trying to come up with ways to show how loyal and loving they are...etc. People have to heal from (their own) past!
Life is too short to be spending your life walking on egg shells, jumping through hoops, and trying to "prove" you love them and are faithful. That's way too much work. Eventually you'll give up!
Playing a game of : "If you loved me you would..." gets old!"
The goal is to find someone who will love and appreciate (you). Essentially if they don't trust you they probably aren't "in love".
At some point (they have to love and trust themselves) enough to believe they know how to choose a mate who is worthy of them!
The goal is to find someone who truly is relationship ready.