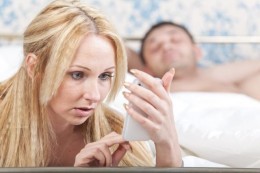 What would be the purpose of trying to find out what they're hiding?
It's best to ask direct questions. If you don't trust them move on!
Snooping around in someone's personal life is an ego exercise.
There's no need to become a private detective.
You're entitled to have your own "deal breakers" and if lack of transparency is one of those for you then so be it.
Expecting people to "change" (for you) is unrealistic.
If something doesn't (feel right to you) it's probably not right for you!