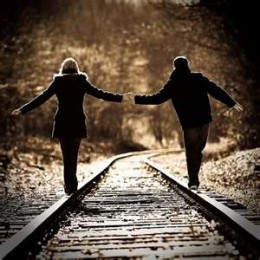 Being able to receive is a skill that everyone should learn. When someone wants to give to you, just open your arms and receive.

At least 5 ways to allow more love in your life

1. Listen for love ~ Sometimes our ears are tuned for hurt. We can't hear words of encouragement, gratitude, thank you, repentance or LOVE without reflecting on the persons last mistake. Listen for key words: Love, Us, thank you, being with you, stay, want you, need you. Listen for positive words around "us" and "you".

2. Forgive ~ Let go of the old, even yesterday. Always expect the best in a person for as long as you choose to be with them.

3. Live in the moment ~ Enjoy that person's laughter. Soak up their smile. Do not push time or rush through a good time.

4. Recognition ~ Learn that person's love language. Know when that person is saying I love you in ACTION. Know when the person is including you in special moments or important parts of their life, and cherish those events and moments.

5. Practice ~ Give yourself love, so that you know what it feels like to be loved first hand.