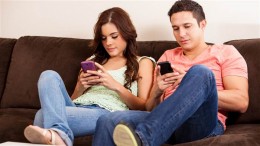 It really comes down to the health of the individuals as well at what age they meet rather than the actual difference.
For example a 25 year old with a healthy 40 year or a 35 year old with a 50 year old probably won't notice a major difference in stamina. In fact not all young people are "full of energy" or desire to be very active these days. Maybe if someone is 55 and the other is 70 you might see a significant difference.
I dated a woman who was 15 years older than me when I was in my 30s for about 5 years. There was nothing really different about that relationship from any other I had. Then again it was in Southern California. Maybe people retain a youthful outlook.