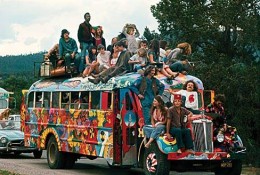 Not really.
They're not doing anything much different from the "baby boomers" who began the "free love" movement, drug culture, and hippie lifestyle: motto: "Never trust anyone over 30."
Even with that being said it's never a (whole generation) that does anything. Historically every generation believes theirs was the last sane one. As far as they're concerned the future generation are slackers taking us to a new low.
However when you look at the fact that the "baby boomers" produced Steve Jobs, Bill Gates, along with many of our world leaders you can see the world didn't come to an end.