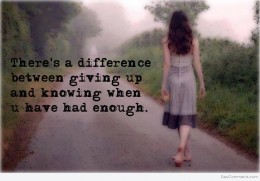 You start by loving yourself enough to look out for (your) best interest.
"Never love anyone who treats you like you're ordinary."
- Oscar Wilde
In a world with over 7 Billion people you must know there are (single men) who have the qualities you desire. Being someone's "side piece" is not loving yourself.
In order for (him) to be "the one" he would have to see (you) as being "the one". At the very least a "soulmate" is someone who (chooses) to be with you! (And vice versa).
The world may not owe you anything but you owe yourself the world! Stop settling for having and being the second best.
Some people comes into our lives as (blessings) and others come into our lives as (lessons).
Every ending is a new beginning!