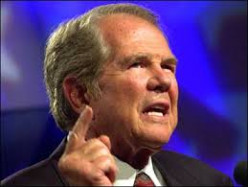 In the religious forums, many religious people take a severe umbrage when others differ from them in terms of beliefs and ideologies. Some go so far as to relay some "divine" retribution on them. Why don't they realize that they do not have the predominance of who is right.

They seem to delight in attacking atheists and others who do not believe in traditional/organized religions. Atheists and other nontraditional people have the unmitigated right to their ideologies and to express them without harassment.

Why do so many religious people love to dominate these religious forums and harangue those who differ divergently from them? Why are THEY fearful of different ideologies? Maybe if they open their mind, they COULD LEARN something! Love, let live, and move on I say!