What is an example of intrapersonal skills?

- Knowing what drives, angers, motivates, frustrates, inspires you.
- Ability to control unexpected emotions like anger and frustration.
- Knowing your own strengths and limitations.
- Self confidence.
- Initiative.
- Taking measured risks.
- Taking responsibility.
- The ability to stay calm and balanced in stressful situations.


How do you know if you suffer from Dunning-Kruger? By seeing if those who lack skill fail to recognize it in others.

If you've been responsible for a direct hire, how did that person turn out? If you've recommended people for jobs, how have they performed? Perhaps the only way to recognize if you are a Dunning-Kruger sufferer is to use this test to see whether you can identify true skill in others. - https://ralphbarbagallo.com/2013/05/01/ … ng-kruger/

But those afflicted by it - medical students, chess players - were hardly unintelligent. "People are destined not to know where the solid land of their knowledge ends and the slippery shores of their ignorance begins," writes Dunning. He calls this affliction the "anosognosia of everyday life". http://www.gq-magazine.co.uk/article/st … or-dummies

Don't take Dunning and Kruger too seriously, it was awarded the 2000 satirical Ig Nobel Prize in Psychology. Note that is the Ig Nobel Prize, not the Nobel Prize.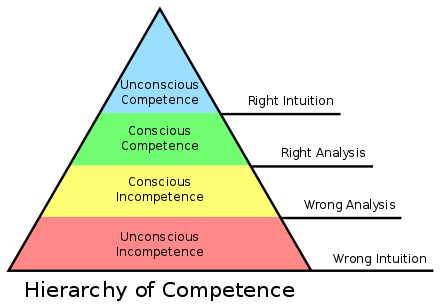 Risk Intelligence is the ability to estimate probabilities accurately. People with high risk intelligence tend to make better predictions than those with low RQ.
I scored 64.96 out of 100 (average) basic RQ
@ http://www.projectionpoint.com

Well I don't gamble and when was in Sparks NV to cash my paycheck, go get a free $2 roll, 2 free drinks play Jacks or Better and then go home.