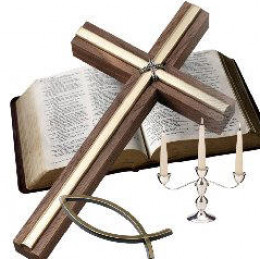 There is a great Hub by Relache I believe, addressing this question.

What I would say is this:

The Word of God is not in the same category of the words of ANY other book.

It is Revelation. It is from God. As such it is not of human inspiration or origin. It is of God.

Therefore it falls outside all other types of text. It is in a category all it's own.

It cannot be fiddled with, altered or re-written, or it should not be. If you are quoting the Bible you are quoting the Bible and that means word for word (depending on the translation this will vary) and you don't have to nor should you re-write it to make it pass the "duplicate content" check by Google or anyone else.

Bible quotes should be 'cited' of course.

But they should not be considered duplicate content--in my opinion.