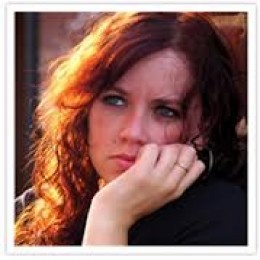 Virgoans tend to UNDERestimate their worth. They tend to hide their gifts under a bushel instead of being out front with their magnificence. Many Virgoans tend to be the power behind the throne instead of the power in the throne. They mistakenly believe that they do not have what it takes when in fact the opposite is true.

Virgoans can be ruthlessly self-critical of themselves. They contend that nothing they do is ever good enough. They contend that they must be perfect to be at least acceptable in their eyes. Because of this abysmal low self-esteem, they are often in situations and jobs that do not fully use their potential.

Virgoans also follow conventions and traditions because it is safe and acceptable. There are Virgoans who are FEARFUL of going against a particular familial and/or societal paradigm because they will feel "abnormal" and they want to be normal above all else. A subcategory of this normality is slavishly following the rules be it religious/ethical, familial, and/or societal. They must follow the rules as it is RIGHT and they also force others under their purview to follow the rules.

Virgoans MUST be right. There are Virgoans who insist that they are right and others who disagree with them are wrong, do not know better, or are uneducated/miseducated on the subject. They refuse to accept that others have a correct purview that is different than theirs. Oh no, in the eyes of such Virgoans, anyone with a different view is misinformed. They are quite capable of verbally badgering the "opponent" until he/she meekly or outwardly acquiese, leave, or face an opponent who GIVES as get as they.

Virgoans are master at the art of passive-aggressive behavior. There are Virgoans who believe in going beyond what is emotionally, psychologically, and physical sound in jobs and relationships. Because of their inability to establish reasonable boundaries, they are bound to be taken advantage of. Well, instead of asserting themselves and saying, 'ENOUGH IS ENOUGH IS ENOUGH"- they become martyrs, using manipulation to make others feel guilty. They moan and whine how used and unappreciated they are yet continue in the same self-defeating pattern ad infinitum.