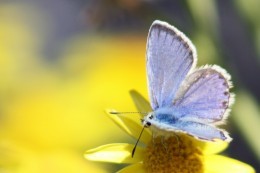 I am a Christian, but my religious beliefs differ from most Christian beliefs, based on a vision. I attended St. Thomas Anglican church as a child, thus I have to commenting on " doubting Thomas" phrase.

Thomas had seen the miracles performed by Christ, so I often wonder how he could have doubted that Jesus had risen from the dead. If I was born in the Middle East I probably would have been a devoted Muslim, if i was born in India I might have been a devoted Hindu. However, if I was among the unfortunate living in these countries and heard the teachings of Paul, I would have accepted the gospel of Christ because this seems to be the only way out. Accepting Paul's teaching, in those days is like being offered a free permanent visa to America. Faith or Doubt?

God has a chosen people - the Jews. He sent his son Jesus Christ into the world. While on earth Jesus preached and healed. Christ's mission was to the world, but centered mainly around the Jews. He said to Peter, that flesh and blood did not reveal (whatever) to him, but His father in heaven. Jesus died and rose from the dead. He promised His disciples to send a comforter, after He went back to the Father.

He later called Paul to preach among the Gentiles. In other words to offer salvation to non-Jews. Paul preached to the Romans (who were among the non-Jews), and other Gentile nations. Those who accepted Paul's message did so strictly on faith because Paul's message differed somewhat from the message preached by the disciples of Christ, and Paul really had no solid proof that He knew Jesus.

So, today we have a problem in the world where African people are among the poorest in the world. God says for the sake of man He has shortened the days - causing mankind to die quicker than normal, and live a shorter time on earth than normal. In Revelation, He also says He has the key to death and hell. Marcus Garvey says that while our God has no color, and since it is human to see .....etc. I am Christian, definitely not Rastafarian.

Most Christians accept today's religious teachings by faith, since there is so many different interpretations of the bible. One thing that is true is that there is a group of people, who are God's chosen people, and there are Africans living in Africa. When one compares the chosen people's kingdom to the African kingdom, there is little or no comparison. We either accept this hypothesis as truth or doubt it (not lie).

I recently saw a picture of Jamaican children holding breadfruit. Someone commented that Jamaica has enough breadfruit trees to feed the entire nation.