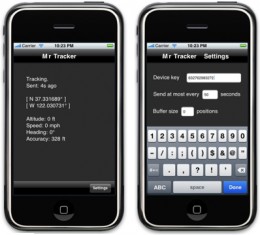 great spy locator app . You must have cydia running or have it installed on your iphone , when you receive your app by sms . If your iphone is not jailbroken i dont think it will work, you a refering to the app called mr tracker the tracking application?

Is so Jail break iphone first that my advise so the app can be installed , register you imie once installed and your done.
hope this helped you.