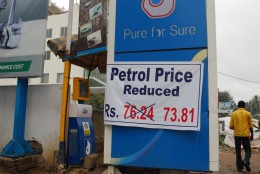 I was there not very long ago and for 7 days i enjoyed the weather and huge range of restaurants and overly interesting locals..

I however feel that it is quite expensive to live in bangalore, hence i moved in public transport.

Attached picture shows slashing of the high petrol price in india to highest pertrol price in india



But still I wont mind living there for a couple months.