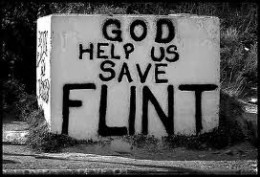 Like yourself I had once boasted of my hometown, we were "Flint Stones" and proud to be known as such.

Can't speak on the topic except to say that home is where the heart is ...I live in Flint, Mi. A city that in it's day was the one of the largest in Michigan, hosting well over 100,00 people spending money, having fun and living large. When GM had a change of plans and allowed Mexico and other foreign countries to begin producing most of the parts formerly made here, the factories closed.
This year for Christmas my girl and I did without gifts so the kids could get torn off. And they did. LOL Money is tight; times are rough all over; waste not want not; the adages remain the same...but if there is no work there are no people and no people translates to a city struggling to stay afloat
.
. Crime is rampant, we are approaching the highest murder rate in the country this year and have maintained a level in the top couple for years. Drugs are prevalent despite the unemployment rate (where do people get their money I always wonder?) Yet when I go to sleep I know I won't leave this city any time soon.


Someone has to stay behind and turn off the lights when the party ends...Thanks General Motors it was on heck of a ride...