sort by best latest
Obviously you have asked a difficult question to answer, Grace....but this: "...in terms of lifestyles, aspirations, achievements, educational goals, attitudes towards wealth &/or poverty,gender roles, parent-child relationships, living standards, characteristics, & mindsets...." only brings to my mind a song: ".....and I think to myself, What a wonderful World!"
The joys, the tears, the pain, the comfort, the separateness, the joining, the hopes, the despair, the living, the dying, the colour, the black and white, the ignorance, the knowing, the blindness, the awareness.... all have their place, to different degrees, whether group be large or small.
I don't know how else to define or compare those families. Do we need to?
I think this could be examined using competition vs. cooperation. My hypothesis would be that larger families are more cooperative than smaller families, which are more competitive. On other levels, there is data that supports liberalism being more popular in urban environments whereas, conservatism is more popular in rural areas. Cooperation is to liberalism as competition is to conservatism. The family unit would follow much the same pattern.
I think structuralism would provide the most accurate data to examine this question scientifically.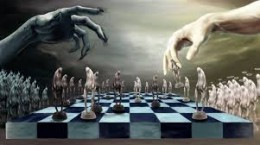 Larger families (5 & more children per family)are diametrically different, even opposite to smaller families(1-4 children per family) in many ways:
(1) In larger families, the familial environment is more precarious & oftentimes tenuous that it is in small & medium families.Parents are, on average, less involved w/ their children in larger families.Children in such families must learn to w/o parental involvement, raising themselves & each other. In smaller families, parents, on average, are highly involved & engaged w/their children.There is also more individualized parental attention in smaller families than it is in larger families.
(2) In larger families, oldest children are oftentimes the discarded & sacrificial child until they are called into the service of their parents & younger siblings.Oldest children in larger families are parentified children.They are THE REAL parents in larger families.They must forfeit their childhood & adolescence to raise/parent younger siblings.They also have to forgo secondary & higher levels of education to supplement family income. In smaller families, oldest children, although they are in responsible positions, still have a normative childhood & adolescence.They still are loved & receive attention/affection from their parents. In larger families, oldest children are treated the most differentially of all birth orders while in smaller families, oldest children are treated equal to their younger siblings.
(3) Larger families are more likely to be poor & impoverished than small & medium families.The former live an extremely rudimentary lifestyle which struggle & doing w/o are normative.Larger families receive some type of outside assistance to stay afloat.Smaller families are more likely to be affluent & have monies beyond the necessities.Children in the latter are more likely to have monies for more cultural & intellectual activities.
(4) Larger families have strong gender demarcations.In such families, female & male gender roles are marked w/ females in subordinate positions.In smaller families, gender roles are more or less equal w/ females being equal to males.In the latter, girls are geared towards education & careers while in the former,girls are geared only to be wives & mothers.
(5)Larger families because of their impoverished culture only value rudimentary survival & the basic needs while smaller families believe in always bettering themselves as they grew up in an affluent environment w/opportunities.