sort by best latest
This is an excellent question. I would like to add this to it: who is producing and promoting all this negativity? Why has gangster rap, cynicism, and extreme disrespect towards women replaced soul music and the romantic musings of Smokey Robinson and Stevie Wonder? Is there an anti-African American force behind all this - or are they doing it to themselves???
Either way, the solution is obvious. Boycott the $hit!!!
I have another question that is associated with this. Why is everyone always asking or complaining about the poor black neighborhoods and schools? There are just as many white, Asian and Mexican poor neighborhoods and schools, but no one ever talks about them. Why is that? To me that is just as important. Greg.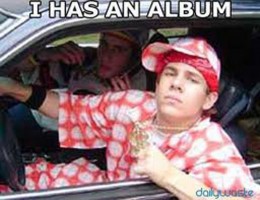 Wow, that Q is so [bad word here]. The white corporations are putting this up for upscale white kids. Used to be Cowboy & Indians, Now it's Gangsta style. Who dresses up to emulate? Young White Boys.
It's a standard joke reference in many venues, I'm surprised you missed all of them.