sort by best latest
I'd say, "Not at all." A lot of people can't get beyond a certain level no matter what their social class (I'm assuming you're talking education, material wealth et cetera as separating one class from another) Even multi-millionaires can feel insecure aobut their self-esteem, for example. It gets down to a personal interpretation as to what is enough, at each of the levels to each of us.
A lot of people think of self-actualization as the pinnacle. Self-actualization, as far as I understand it, is expanding into all of your areas of knowledge, learning about the self. But there is one higher than this. It is called Self REALIZATION. This is when self-actualising - being the best one can be in all areas in which one is interested - takes that quantum leap (which generally comes as an epithany, "by God's Grace" as some put it) into knowing what and who one really is. Self-image is identified as what it is and the words, " I am" -with nothing following in it, describes (as best words can) what we know we are.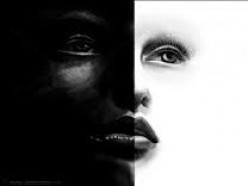 People from lower socioeconomic backgrounds because of their tenuous, often precarious existence, place very high importance on the lower human needs. In many cases, poor people really don't have even the basic needs met & satisfied. On the bases of their socioeconomic class, they are trying to survive socioeconomically. If one is trying to survive socioeconomically, rudimentary needs are going to take preeminence in his/her life. Even affluent people who had lower socioeconomic backgrounds are going to value rudimentary needs over the higher human needs. It is in their blood.
People from more affluent socioeconomic backgrounds will naturally value the higher human needs. After all, their more basic needs are more than satisfied. They have reached the point where higher level needs such as esteem, appreciation for beauty or the better things in life, & self-actualization are more, even the most important.