sort by best latest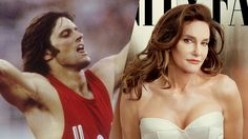 Everyone of us changes! (Some more than others)
We say and do things we told ourselves we'd never say or do.
The more information and life experience one gains is bound to change one's believes and therefore their actions moving forward.
It would be highly unusual for a 38 year old man to behave and think the same as he did when he was age 18. Maturity is change.
Having said that people have been known to drop habits such as smoking and drinking or go from being an atheist to Christian or vice versa. People may change their political stances over time.
Other changes include everything from physical appearance to sexual orientation. There have been men and women who were married for many years and eventually decided they were not "living in their truth". They go on to have same sex relationships or transgender.
Everything and everyone changes over time.
It depends on each individual, some do some don't. For example a person who is addicted to drugs. This person knows that if he or she does not change his or her habit then he or she dies eventually. Some people who acknowledge something that is wrong with them and change that then they are sensible. Changes can be made for the worse or for the better. It is within each of us to change something we think is not right for us. Yes, I believe people can change.