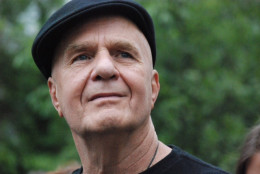 Success is achieving and living your dreams. Success is also living life by your own rules. Success includes a vast percentage of financial freedom, not worrying about where your next meal will come from, whether bills will be paid, and where you will live tomorrow.

Success is knowing that one has the financial means to survive if a catastrophe occurs whether it is a job loss, a job being downsized, or other foreseen circumstances. When and if such events occur, one does not have to worry about becoming financially insolvent or homeless. The average person is only a few paychecks away from homelessness and/or financial insolvency. This is evident by the current socioeconomic crisis, many people are losing their jobs and some are becoming homeless and financially insolvent because they did not have the financial means to cover their unemployed status.

Success is ownership. It is an attitude that one can persevere and overcome even in the most arduous circumstances. Successful people view failure as just circumstance. Failure is a teacher and an encourager to the successful person. Successful people see life and the world as their oyster. They are proactive and refuse to adopt the philosophy of the victim. They view victimhood as weakness and irresponsibility. They refuse to let life and circumstances affect and defeat them.

Success is knowing who YOU are. Successful people have an intrinsic sense of their own worth and their capabilities. They refuse to let the soul destroyers and other negative people tell them who they are and what they can achieve. Successful people are secure; they are not envious of those who are more successful than they are. They see such people as their role models. They are also positive in their interfacings with others.

Success is balancing your work and personal life. Successful people know that a rich personal life is just as important as a rich work life. They know personal relationships add tapestry to their lives. They see it as good mental health to have harmonious personal and working relationships.

Success is knowing that there is a wider community and that humankind is ONE community. Successful people know the importance of giving back to the community and sharing with others. They also realize that no one person is better than the other and all are worthwhile contributors to society.