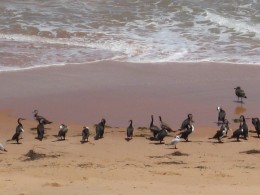 Hi, When I see a question like this I first click on your name & check out your hubs .If they are of no interest to me then I don't follow,
In your case I am now following you as you write about my favourite subject !
join in forums like reccommend another hubbers hub + games we play , do some hub hopping & leave comments etc.
Photo taken in Western Australia !
Put links on facebook etc
Also what Laral said !