Proposal; Namely the one and only time, or better the first of many,

Hub-On Challenges.

Respectfully I would like to ask

Ralph Deeds
Paul Deeds
Wordscribe
I asked me and agreed, but know nothing of the challenge as I do not know what the moderator will ouline.

So who would moderate this, fairly and with support, I can think of no one better than Mighty Mom [scares me a little too]



Okay This I Know; I am challenging the above stars to help me build the Hub-On's First Challenge. The moderator also would stil have to agree as Mom doesn't know about this yet. No one does.



No Teams, 1 Topic, cannot be commercial, [sorry Deeds] Moderator provides, also the topic we all share together, all the same. Timing? Moderator must decide but no less than 24 hours.

So why do it? Is there a prize? Will my score go up? Will staff feature me in newsletter? Will the Deeds follow me? Will wordscribe flip to coffee drinking avatar to intimidate? I say yes to all and adsense has agreed for each mention of the word Hub-On I will receive 5 bucks

You game?

It is here where we agree, It would be here where we post the hubs on due day, It it here Hub-On I hope will grow, cause you know I'll keep challenging

Mighty Mom you are the most important person we need to here from first. And all details of our challenge come from you, regardless of many or little. Mom yu da boss [noting compliment I made earlier and about to again] I really do hope you do your so fun

Your call hub-on




For the first challenge I am proposing respectfully the Mr Ralph and Mr Paul play the first
Hub-On Challenge
Will they Hub?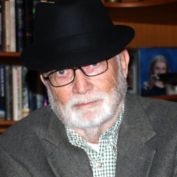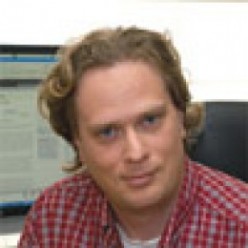 I hope so. Paul, we can do this, I'd be at 12 and you 2, let's Hub-on with a newbie Raph D ?

Okay wrapping up Im [there on the left] the hot one leaning against the boulders with the perfectly styled lighting, Toronto is beautiful that way.

So when choosing one more hubber completing 4, I thought, why not give a newbie a shot, I do not know her, important to moderator to ensure no one cheating?





Mighty Wife, all 4 contestants do not know each other, just so you know. If a name is one of my sockpuppets, that should be fair yes? Well, it's up to you, [btw you look great in blue.]

To the three Hub-oners, It would be such a Hubouner to Hub-on with you, but please make no mistake, I never lose.

Fair game?

HubPages Staff can we please get our logo before Mighty Mom goes postal? Thank you I hope we move to a second Hub-On Challenge cause Norah and Maddie and and DarkDisOrder with Micky Dee could be interesting.

thanks, hope we all get our Hub-On

There was no explicit content in any part of this service announcement nor were any TOS rules violated unless saying that was that ?

Let's Donate, there's always a Hub-On somewhere, not just Saddle's Hub-Hot-OMG Hubs? Hub this btw, has anyone noticed Saddlerider is using Sean Connery avatar and OK ya Hub-On buddy

:

thanks, hope we all get our Hub-On


Hub-On



Go!

thanks, hope we all get our Hub-On
thanks, hope we all get our Hub-On
thanks, hope we all get our Hub-On
thanks, hope we all get our Hub-On
thanks, hope we all get our Hub-On
thanks, hope we all get our Hub-On
thanks, hope we all get our Hub-On
thanks, hope we all get our Hub-On
thanks, hope we all get our Hub-On
thanks, hope we all get our Hub-On
thanks, hope we all get our Hub-On
thanks, hope we all get our Hub-On
thanks, hope we all get our Hub-On
thanks, hope we all get our Hub-On
thanks, hope we all get our Hub-On
thanks, hope we all get our Hub-On
thanks, hope we all get our Hub-On
thanks, hope we all get our Hub-On
thanks, hope we all get our Hub-On
thanks, hope we all get our Hub-On
thanks, hope we all get our Hub-On
thanks, hope we all get our Hub-On
thanks, hope we all get our Hub-On
thanks, hope we all get our Hub-On
thanks, hope we all get our Hub-On
thanks, hope we all get our Hub-On
thanks, hope we all get our Hub-On
thanks, hope we all get our Hub-On
thanks, hope we all get our Hub-On
thanks, hope we all get our Hub-On
thanks, hope we all get our Hub-On
thanks, hope we all get our Hub-On