Since the seasons are changing, a lot of us are making some changes in our homes and gardens to prepare for the winter months.

I say we make the most of these chores and write a Hub about these important tasks! The 'home' category is a very valuable one, and tips on things like cleaning out gutters, prepping gardens for winters, heat and weather-proofing windows and roofs will be very useful.

If you'd like to join in on this week's topic by writing a Hub, follow these steps:

1) Click here to visit this week's topic.
2) Click the green button "answer this question".
3) Click the gray button below the box (leave that empty) that says "make a Hub about it."
4) Give your Hub a very specific title, like Easy Summer Gardening Projects for Kids or Challenging Summer Activities for Teens
5) Create good quality original content that hasn't been covered before.
6) After you publish your Weekly Topic Inspiration Hub, come back to this forum thread and post a link to your Hub with a brief description of what you wrote about and why.

For more information on the Weekly Topic Inspiration program, check out the Learning Center guide.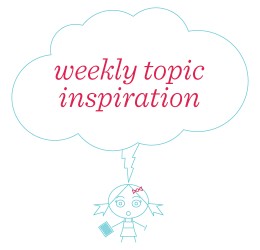 I look forward to reading your seasonal guides! Also, if you have a suggestion for our next topic, let me know! We're always on the lookout for great new WTI themes