Chances are that if you are human, you have been babysat before. You might have even been a babysitter at some point, or perhaps you're a parent and have had to deal with the issue of finding good day care and babysitters for your kids. Why not take that experience and turn it into a Hub?
Now's the time to do it! This week's Weekly Topic Inspiration theme is Day Care and Baby Sitting, so write down your tips, advice, and pointers in Hub form and join us for some child-centric fun!

If you don't know where to start, here are some commonly searched-for keywords on the subject: babysitting games, babysitter wanted, find a babysitter, babysitter games, babysitting rates, free babysitting games, babysitting classes, babysitting websites, child development, early childhood education, babysitting jobs, nanny jobs, early learning center, tutor time, child care jobs, daycare centers in my area, early childhood development, child care rebate, child care vouchers, nanny agencies, universal child care benefit, day care centers, live in nanny, child care subsidy, nanny services, child care assistance, child care centers, nannies for hire, kids care, infant care

As you'll see from those keywords, there is quite some interest on how to find good nannies, babysitting games and activities, how to subsidize or afford daycare, and how to build education into early childcare services. So those would be some great subjects to address!

If you'd like to join in on this week's topic by writing a Hub, follow these steps:

1) Click here to visit this week's topic.
2) Click the green button "answer this question".
3) Click the gray button below the box (leave that empty) that says "make a Hub about it."
4) Give your Hub a very specific title, like Easy Summer Gardening Projects for Kids or Challenging Summer Activities for Teens
5) Create good quality original content that hasn't been covered before.
6) After you publish your Weekly Topic Inspiration Hub, come back to this forum thread and post a link to your Hub with a brief description of what you wrote about and why.

For more information on the Weekly Topic Inspiration program, check out the Learning Center guide.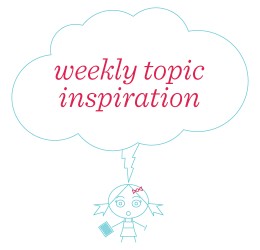 I'm looking forward to reading your guides!