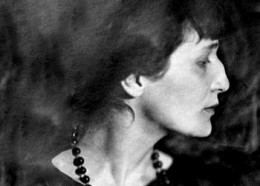 It would have to be the great Russian poet Anna Akhmatova, assuming I was given the gift of fluent Russian simultaneously.. :-)
Why Akhmatova ? because of all her poetry and life and these lines written about the siege of Leningrad...

"In those years only the dead smiled,
Glad to be at rest:
And Leningrad city swayed like.
A needless appendix to its prisons."