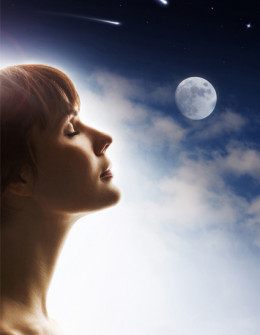 People acquire their self-identity in myriad ways. As children, we are inculcated regarding our self-identity from parents, older siblings/cousins, other adult authority figures, religion, and the general society. At this early formative stage, what we know about ourselves is from these people and social/religious constructs.

As we become older, we begin to rely more upon ourselves for our self-identity. From our individual life experiences, we form and develop our self-identity which is separate from what others believe and perceive about us. However, there are some exceptions. There are children who are highly self-assured early in life. They have a strong self-identity which is separate from what they were taught from parents and other adult authoritative figures.

As children and young adolescents, many of us have a prescribed and learned self-identity. When many of us become more experienced and self-confident in our life paths, we come into a realization of our true identity. We cast off others' perceptions of our self-identity and evolve into our true identity. We learn who WE were, what WE want, and why WE are here!