WELL, I am taking it as a compliment! Such people AREN'T happy if you believe that I have a Sutton Place apartment I can sell you for $400! What world are you living in? I had classmates who came from large, impoverished families. They were bitter children. They always had to borrow pencils from the more affluent children. They also had to be supplied notebooks & other materials by teachers. These children always asked other children for pencils & notebooks that their parents couldn't supply them. They also had to depend upon charitable donations to stay afloat. They don't have the things that normal children have. They see this & become jealous of the other children because they don't have these things. They oftentimes picked on the more affluent children because they didn't have even the necessities.

You really can't be this naive as an adult woman! Did you attend college or do you just have a high school education?! You want to delude yourself but such isn't the case. Large families have to do without, even the rudiments if they have them. Large families have no medical nor health care. They have inferior grade food or no food, oftentimes depending on food programs to get food. They can't provide their children w/educational tools which result in their children being academically behind other children.

Wtf, I am beyond astounded that you believe the nonsense that the "happiest" people you met were impoverished large families. They aren't happy; they putting up front to deal with their dire situation. Those who can do better, get educated & affluent & tell you how unhappy they were. My parents came from large, impoverished families & WEREN'T happy, they left the poverty behind & became solidly middle class w/one child(me). They told me how hard their lives were & wanted me to have a better life! I know plenty of people who came from large, impoverished families who told me that their childhoods were hellish. They became educated & middle class or better, they also gave their children a better life than they had. The large, impoverished families you knew didn't want to improve themselves & had a lifelong poverty mentality & mindset which is PREVALENT in large families. I surmise that it is that way in West Virginia where there are LARGE pockets of impoverished large families who believe that their lifestyle is normative instead of aberrant.

Large families must depend on government & outside assistance to stay socioeconomically afloat as their parents cannot support them adequately. Large families led a base, animal existence. No right thinking person is happy living a life of poverty. Live in reality. Poverty isn't pretty & have detrimental effects on the children. Intelligent people don't have MORE children than they can support & provide myriad opportunities for them to thrive.

I have witnessed children from poor, large families continuously ask people for money because they were never provided w/money. I also gave away clothes & donated other things to impoverished children in large families. People in large, impoverished families AREN'T happy. This is a stupid rationalization that people use in order not to face their hellish condition. No one wants to be poor! It is beyond futile explaining things to you....... I don't glorify poverty but apparently YOU DO! I see large families as a pathology, I believe in small families so that children can have myriad educational & socioeconomic opportunities. I know this concept is quite foreign to you, GOOD DAY!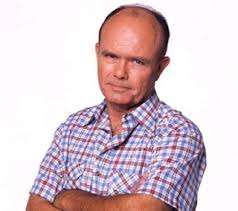 P.S. You may like to associate w/people who are poor & don't believe in improving themselves educationally & socioeconomically but I only associate w/people who are constantly improving themselves educationally & socioeconomically i.e. solidly middle & upper middle class people. Poor people only hinders one's educational & socioeconomic success as they don't believe in these things. You are beyond belief. I have never met people such as yourself- this is beyond unreal! Some of the UNHAPPIEST people & children I met came from impoverished large families while some of the HAPPIEST, NICEST people & children I have met came from solidly middle & upper middle class small families.