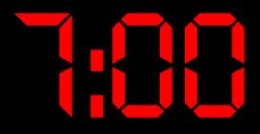 The Black American community for the most part is in a very dismal state of affairs. Yes, there are Black Americans who have made tremendous strides educationally & socioeconomically; however they are few & far between sad to say. Many Black Americans are in this sociocultural quagmire so to speak.

They still believe that they are oppressed by the outer society. Unfortunately, they have a passive, even fatalistic mentality & mindset. They instruct their children to settle for the educational & socioeconomic crumbs. They teach their children to settle for a job, any job instead of inculcating them to have a career &/or even be an entrepreneur. They set up their children to be mediocre, even middling instead of being highly successful.

They also don't education as much as other racial/ethnic groups do. It is still astounding that Black Americans are at THE BOTTOM of American society educationally & socioeconomically. While other racial/ethnic groups e.g. Asian Americans place a high emphasis on education, sadly the average Black American doesn't. Many Black Americans are told by their associates, even their parents that to become educated & successful is to be a .....SELLOUT or to ACT WHITE.

To succeed as a race, Black Americans have to discard their negative & dependency mindset. They have to value education & achievement.. They have to go beyond the struggling, middling socioeconomic mentality & to embrace educational & socioeconomic success. One of the most prominent people in the Black American community, Dr. Claud Anderson indicated that Black Americans have to become socioeconomically savvy or fall into a permanent underclass. Tommy Sotomayor, a radio talk show host, indicated that the state of the Black American community is beyond dire & into abysmal. Mr. Sotomayor indicated that Black Americans had to adopt the philosophy & mindset of becoming self-reliant & value the importance of education & success.