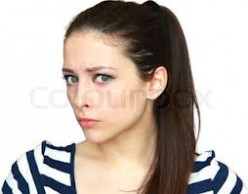 HE/SHE Had Obtained The Necessary Degrees
This thread was inspired by fellow hubber Frantisek78 during a previous thread on a similar subject. The scenario is that you have an adult child who has obtained a Bachelors, Masters, or a Ph.D Degree. The major is irrevelant at this point. Now, since your child's graduation, jobs were offered to him/her; however, these jobs were below his/her educational requirements.e.g. a salesclerk, clerical/typing jobs, receptionist, lower level administrative jobs, and/or lower level customer service jobs.

Your child adamantly asserts that if HE/SHE takes such jobs, this means that HE/SHE will start at the very bottom. He/she then explains to you that if he/she starts at such a low level, there will be a SCANT CHANCE that he/she will be highly successful in the future. In his/her estimation, he/she turns down such jobs. He/she maintains that it is FAR BETTER to be unemployed than to take such McJobs. He/she is going to wait until a job that is commensurate with his/her education. In other words, it is his/her intention to start at the top or as near the top as possible with a very high 5-figure salary. He/she furthermore feels that as parents, it is YOUR obligation to support him/her and provide him/her with the usual amenities until he/she finds the jobs that HE/SHE WANTS.

Now debate this pro and con.