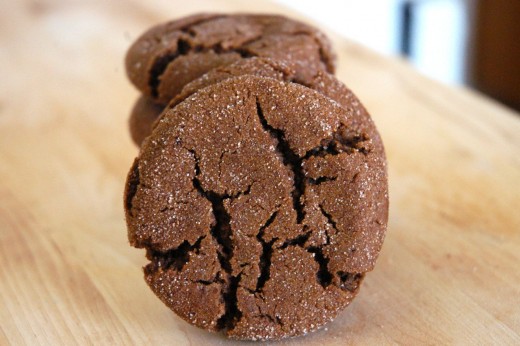 Here we have a wonderfully delicious recipe for some of the most delicious cookies you will ever make and taste. These cookies are truly some of the best if not the best cookies you'll ever taste in your life. These cookies are some of the best I've ever made. I guarantee you that you can't eat just one of these cookies.

Ingredients

1. 1/2 Cup Butter
2. 1 Cup All Purpose Plain Flour
3. 1 Cup Sugar
4. 1/3 Cup Unsweetened Cocoa Powder
5. 1 Large Egg
6. 1 Teaspoon Vanilla Extract
7. 1/4 Teaspoon Baking Soda
8. 1/4 Teaspoon Cream Of Tartar
9. 2 Tablespoons Sugar
10. 1 Teaspoon ground Cinnamon

Beat your butter in a bowl with a hand mixer on medium to high speed for about 45 seconds. Add about half the flour, the 1 cup of sugar, cocoa powder, egg, vanilla, soda, and cream of tartar.

Beat until combined. Stir in remaining flour. Drop by rounded teaspoons 2 inches apart onto an ungreased cookie sheet.

Stir together remaining sugar and cinnamon.

Sprinkle dough with sugar cinnamon mixture. Bake in a 375 degree oven for 9 to 11 minutes or until the edges are firm. You will want to cool before serving or storing. If you store these put them in a cookie tin with a tight fitting lid.

When you get ready to put your cookies together have all your ingredients at room temperature. This will insure that your cookies will turn out just perfect.

Have you ever had cookies made like these? Do you ever make homemade cookies? If not then just maybe you should get the ingredients together and make these wonderfully delicious cookies real soon. They really are one of the best homemade cookies I have ever made and tasted. I bet if you take the time to make these cookies once that you'll make them again and again. Please let me know what you think.