+1,000,000,000,000,000,000,000,000,000,000,000,000! This "sharing" the wealth premise is a very stupid premise indeed. There are THOSE by dint of their speciality, talent, intelligence, and/or education who will make more than those who don't possess such skills. Socialists are among us Wilderness.

Wilderness, this is the antiachievement and antisuccess mentality IN ACTION. Well, NOT everyone is going to earn the same salary. DISTRACTORS-GROW UP and GET USED to IT! If those negaters want to earn MORE money, they should be SMART, plan and strategize and work towards a goal. Really, c'mon now! Wilderness, this whining of entitled babies who want others' hard earned money, hmmmm........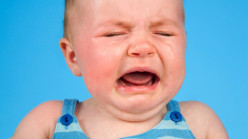 Welcome folks, to the world of entitlement, Obama"care", and equal income for all, regardless of the individual/respective education, talents, intelligence, and speciality of the person involved. In this new, socialist America, the cardiac surgeon who went to medical school and had years of internship will EARN THE SAME as a hamburger flipper who is a high school dropout. Yes, this is the NEW socialist America where the impetus to success DIED!