Well, a lot of people REFUSE to take responsibility for their lives. Well, the youth of today feel that they are entitled and believe that they should have it easy and succeed without any struggle. Yes, people would rather make excuses than to do an assessment on themselves. Yes, people want to take THE EASY WAY out and BLAME THE MAN or SOCIETY rather than THEMSELVES. Yes, this is extreme immaturity to want to be rescued and taken care of by others instead of adopting a CAN attitude, work smart and strategize and SUCCEED. Oh no, that sounds TOO MUCH like EFFORT and WORK, OH MY!

WELCOME to LIFE 101, time to get busy and REAL. WANT SOMETHING, GET OFF A$$ETS, STRATEGIZE, ORGANIZE, WORK, WORK, WORK for it! No whining allowed. Have any problems with that, SLAP, SLAP, now YOU are learning! Good! Man or Woman UP!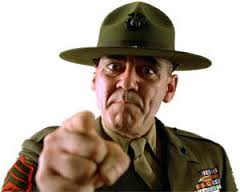 I DON'T want to hear oh it's TOO HARD, I CAN'T and all that other bull-------. Get cracking, I DON'T HEAR you! I SAID GET CRACKING and off your duff! Work is good for the soul. Effort is good. Want something, WORK for it! Don't expect handouts. Yeah, you want a hand, LOOK AT THE END OF YOUR ARMS-that's a hand! GET MOVING!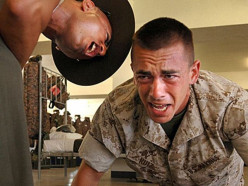 (crying) I can't do it, it too hard. I can't. Hellp, help ......Help....
Well, that's the problems people have become crybabies and whiners instead of being adults and take responsibility. New word for today: RESPONSIBILITY, LEARN IT!