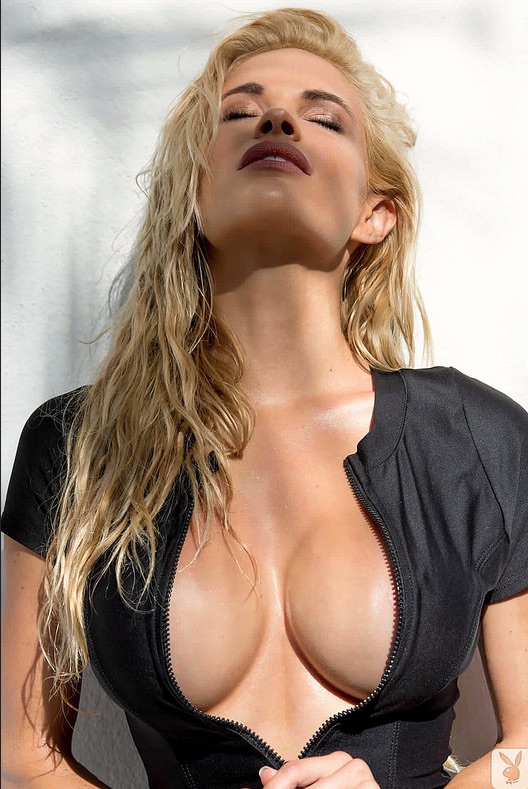 Recently Dani Mathers, Playboy centerfold of the year (2015) and aspiring actress, etc., was at her gym and decided to take a photo with her cell phone of what was reportedly an elderly woman who was overweight and taking a shower. Mathers took a\the photo of the naked showering woman without her knowledge or permission and sent it via SnapChat to several of her friends (also without the currently unknown woman's permission) captioned: "If I can't unsee this then you can't either."

The Gym, L.A. Fitness, has since cancelled Mathers' membership in all of their locations, she has been fired from at least one of her jobs, and the Gym has said they have handed the issue over to the police. There is a chance Mathers will face criminal charges if the unknown victim of Mathers' strange misguided judgment comes forward. For now LAPD is investigating on behalf of L.A. Fitness.

Mathers has been apologizing profusely on Twitter, SnapChat, and anywhere she can. Do you think an apology is sufficient for this invasion of privacy? Ladies, knowing about this event, will you ever feel safe at your gym (if you belong to one) again, knowing that anyone there may be photographing you without your knowledge and sending it around the Internet? Does anyone think this bad judgment on Mathers' part is no big deal? What punishment do you think would be justified, if any? Please share your thoughts/opinions on this issue in general as well as on this specific event.