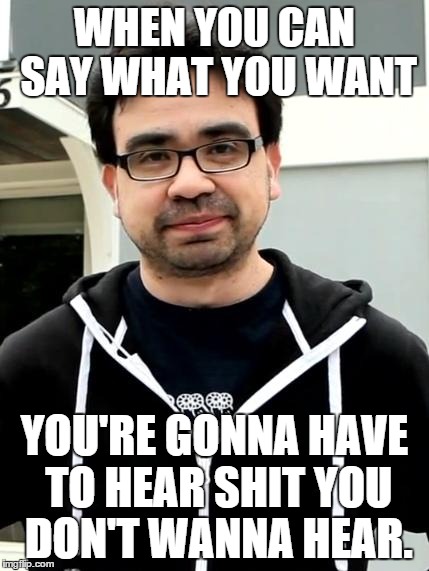 Inquiring minds want to know... Has anyone changed their opinion of Donald Trump for whatever reason? I know he's lost a few supporters, but not very many; and it seems like we might be getting used to Trump's cadence. Things don't feel quite so raw, anymore. Am I right about that?

I have never been a Trump fan. I didn't like his personality long before he started running for president. However, I don't think its impossible to become a T-fan - just difficult, ha! I believe he is capable of getting the country in perspective and 'fixing' whatever ACTUALLY needs to be fixed. But, he would really have to do something amazing to impress me at this point - like showing his tax returns, along with nothing being wrong with them, to start.



But, now that some time has passed, I am finding Trump's disposition more tolerable - even when he's twittering rudely at foreign countries. (You realize its a professionally-taboo form of communication used mainly for MARKETING to all the kids & trolls who hang out there, don't you?) There has even been a couple times that I have appreciated something Trump has said - although I can't think of one at the moment. Plus, I appreciate his relationship with his kids & grandkids. I've also appreciated Melania's efforts. It didn't seem at first that she really wanted to be First Lady, but she's doing a good job. The love people close to Trump have for him does not go unnoticed. (Then again, we humans are capable of loving all kinds of really weird people, LoL!)

But, so far from my moderate perspective, Trump has gone about 'uniting the country' the wrong way; and I haven't appreciated most of his EO's. I've been meaning to go through and see if there is ONE that I can agree with, but I haven't had time.

I do think the military strikes he has made need to wait to be judged. We can't tell how quick or 'reactive' they were made - but that is a concerning aspect because we know Trump is naturally-reactive. Like with Syria - I'm too suspicious of fake news, even within our own govenerment (remember the faked WMD documents that took us back into Iraq) - so maybe he should have waited for an investigation. Like I said, the military judgements can wait unless you have a passionate view about them.

What do you think? Have you made any adjustments in your opinions about President Trump since the election ended?