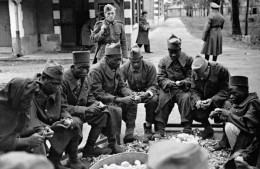 Adolf Hitler viewed the Jews as the crux of his problems. He believed that the Jews were oppressing him & other Germans, preventing him from succeeding in his chosen profession as an architect. It was during World War I that his hatred of the Jews increased. He blamed the Jews for Germany losing World War I, thus reducing its status & reputation in the world.

Beyond the usual religious prejudice, there was a strong racial element in Hitler's anti-Semitism. He viewed the Jews as a mixed race. He did not consider them Caucasian. He felt that the Jews will eventually destroy Germany. This premise was the overall context of his book Mein Kampf. He maintained that once he got into power, he will destroy the Jews which he almost did. Not only did Hitler hate Jews, he also hated Roma(Gypsies), Slavs, Blacks, other non-Caucasians, & those he found problematic in one way or another who were deemed threats to him & German autonomy.

Good books to read on the topic are: (1) The Rise and Fall of the Third Reich by William Shirer; (2) Hitler's Willing Executioners by Daniel Goldhagen; (3) Bury Me Standing by Isabel Fonseca; (4) Black Earth by Timothy Snyder; and (5) Hitler's Black Victims by Clarence Lusane.