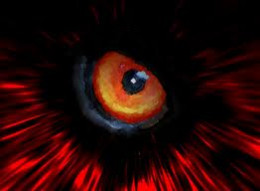 To Blacks, the Confederate flag is akin to the National Socialist flag to Jews. It is a symbol of racism, ethnocentrism, & oppression. The Confederate flag is a symbol of Southern Caucasian supremacy. It further symbolized the concept of Caucasian "superiority" & "homogeny" over those who are not Caucasian such as Blacks, Asians, Latinos, & Native Americans.

To some Caucasians, the Confederate flag is what the South used to be. They see the Confederate flag as a quintessential symbol of Southern culture & gentility. To them, the South is a perfect universe where people supposedly knew their place according to strict racial, class, education, & gender lines. They felt that the South was better off when there was Caucasian dominance in all aspects of sociopolitical, sociocultural, & religious lives. They see that Confederate flag as a symbol of what was and pine for "the good old days" where people were in their respective, preordained places. There are other Caucasians of a more Liberal bent who detest the Confederate flag & view it as a symbol of racist oppression. They want nothing to do what that flag, seeing it as a negative relic of an inglorious past which ought to be eliminated once & for all.

Latinos view the Confederate flag is a symbol of Caucasian supremacy. They saw Caucasians taking territory which originally belonged to them, subsequently denigrating their culture, language, & lifestyle. To many Latinos, the Confederate flag was the symbol of Caucasian racism & assertion of Caucasian superiority over their culture & identity. Native Americans view it as a symbol of the genocide which was committed against their people, language, & culture. They see this flag as encroaching upon what was their land.