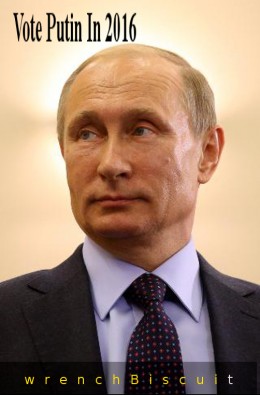 People get angry because they want to keep the dream alive. And of course, in this case the "dream" has always been nothing but a lie. It is right to speak of the past, the present, and the future, as they are all one and simultaneous. In order to preserve what we perceive as the future, we must also balance and reconcile the past. And just like the future, the past is affected through the present. Many do not understand this, and for now, there is no need to digress.

Just like Michelle Obama, many have accused me of being divisive, a race baiter etc., for telling my story. I have been vilified for reminding of the evil of America, and the genocide of over 100 million of my people; a genocide that dwarfs the Jewish Holocaust of 6 million. But what other words can I use? I cannot say it was the Japanese, or the Muslims, or the North Koreans, or the Viet Cong who committed this crime against humanity. Nor can I say it was pink elephants who attempted to force my parents to abandoned their 200 acre farm in an all white community. It was the Americans, the white Americans, the white racists who sought to steal the dreams of my father and mother; the two people I will always love the most.

The Americans love to tell their stories of how they defeated the British, or the Japanese, or the Nazis. But they do not want us to tell of our struggle, and of our victories and losses. Because when we do, it challenges the great lie that they have been telling for almost 250 years. People get mad at Michelle Obama for telling the truth, and for paying tribute to her ancestors. But from where I am standing, she hasn't said enough. It is remarkable that many of those who vilify Michelle Obama will proudly speak of George Washington and Thomas Jefferson. But these men were rapists, murderers, thieves, and slave-owners. On top of all of that, Thomas Jefferson was a known pedophile. Yet, they will glorify these men in public, and then turn around and vilify Michele Obama for honoring the image of God.

My advice to anyone of color is to tell your stories, and tell them everyday. Surely, if a people can survive an institution of slavery that lasted 24/7, 365 days a year, for nearly 400 years, I am confident that the progeny of the European Invaders can stand to hear the tale for at least 5 minutes.