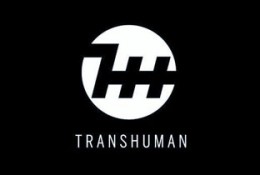 Wes, what you hit upon, technological advancement far outweighs the emotional immaturity.

Transhumanists by 2035.

By 2035, even if a majority of humans do not self-identify as Transhuman, technically they will be. If we define any bio-upgrade or human enhancement as Transhumanism, then the numbers are already quite high and growing more. According to a new market research study, the implantable medical devices market will grow at an annual compounded rate of 8 percent from 2012 to 2018. This includes re-constructive joint replacements, spinal implants, cardiovascular implants, dental implants, intraocular lens and breast implants. This does not factor in new and emerging technologies and innovations that are growing exponentially and geometrically. The future will be filled with digital implants, mind controlled exoskeletal upgrades, age reversal pills, hyper-intelligence brain implants and bionic muscle upgrades. All of these technologies will literally make us more Transhuman.

HAPTIC WEARABLES will allow anyone to literally reach out and touch you.The future will be filled with tactile feedback. From smart screens to wearable smart suits, haptic wearables will introduce a new form of intimacy in the digital realm. An innovation agency called Kwamecorp has already created a primary module called BOND that should demonstrate this point.

ARTIFICIAL UTERUS to birth human baby by 2033.

SMART PHONES replaced by augmented reality wearables by 2020.

True age reversal in humans by 2025. For the wealthy, reversing age will be common by 2025. It may be extraordinarily expensive and risky, but for people who want to turn back the clock, it will be worth it. According to a study published in Cell, Australian and US researchers have successfully reversed the aging process in the muscles of mice.

They found that raising nuclear NAD+ in old mice reverses pseudohypoxia and metabolic dysfunction. Researchers gave the mice a compound called nicotinamide adenine dinucleotide or NAD for a week and found that the age indicators in two-year-old mice were restored to that of six-month-old mice. That would be like turning a 60 year-old human into a 20 year-old! They hope to test the compound in human trials in 2014.

There will be such an explosion on the technological fronts in the future that the world will become so fixated on what is happening technologically that is changing their lives and quality of life that their emotional "immaturity" will be consumed by it.