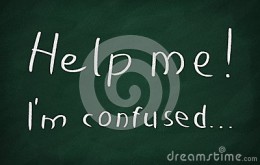 "I was always taught that your words go along with your actions."

Who told you that? Because that is a total lie. As a matter of fact liars words never go along with their actions. You need to stop listening to whatever people taught you and think for yourself.

"Why is it so many people don't seem to care what trump says?"

I wonder why you even say such a thing because I've listened to everything he says and what I hear is Make America Great again, enforce our immigration laws, destroy ISIS, investigate Hillary's crimes, repeal and replace Obamacare, cut taxes, refusing to take vacations, rejecting the narratives of the elites, and having the country say "Merry Christmas", temporarily ban Muslims from entering the United States until we can figure out how to keep us safe, bring manufacturing (jobs) back, renegotiate the Iran deal, leave Social Security alone.

Did you not hear these things he has said recently or is all you know he said locker room talk from ten years ago?

You see people in America do care about what Trump says, I;m not surprised that people like you in Canada don't even know what he says.

"Isn't it part of who he is. Or does it not apply to politics?"

Could be, depends on what you are hearing and when it was said. People change, so does what they say. Everything can apply to politics but it's application depends on what it has to do with politics and/or policies. I don't know what you think Trump says but if it has nothing to do with politics why would you think it should?

And what a person says is not his bond to anyone or anything. It's simply what he says.

"A man's word is his bond" is a phrase that refers to promises. A man's word refers to his promise, not anything that he says. That wouldn't even make sense, that anything one says is a bond?

Seems to me Terrie you are all confused.