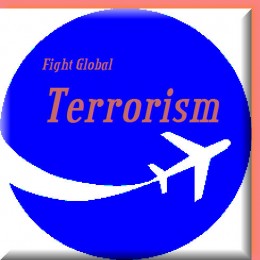 What if Trump's border is to keep the $20 billion of illegal drugs every year from coming into the country because of having an open border. That doesn't include other contraband. The sad part is that no one is trying to solve the problem of the US having the consumers of these illegal drugs.
This is not only criminal by itself, but it also creates more crimes from its use, and distribution. We have 2 million people in our jails and prisons and they are so full that courts periodically force them to let prisoners out before their time is up.

Immigration is the least of the reasons for the wall. Do we also really want to make it easy for terrorists to get into the US. Although president Obama, HRC and the liberals opted to just bring them into the country. They just fly over the border and become sleepers.

Where are we today on the War on Drugs? It costs a fortune to keep 2 million people incarcerated. Imo, It would solve more of our problems by finishing the wall than it would in creating the wall. Mexico has been unable to control the Mexican Drug Cartel and the US Border Patrol has not been given the help it needs. So the Drug Cartel is more powerful than 2 countries?

As we have seen since 911, it doesn't take many terrorists to inflict huge damage on the US. Ironically, Mexico doesn't want any of the people from the neighboring countries to live in Mexico. At best they will send them through Mexico to the US Border.

We have some serious and dangerous gangs coming from these countries, and thanks to the help from Mexico they have no problem getting into the US. And liberal politicians don't want to make it difficult to get into the US.

Terrorists then Illegal Drugs then Immigration, that is the order for building the wall. Additionally, they bring in diseases into the country because they have not been vetted as they would if they followed US immigration law.