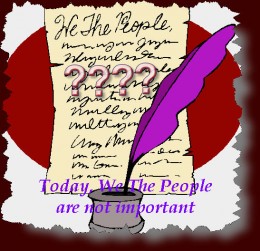 Grace when I write these kind of questions the liberals call me a troll. Why can't people discuss the actions rather than rhetoric, assumptions, labels, and talk specific.

I have yet to see any cogent arguments about what kind of job that president Donald Trump is doing from the liberals, and other Trump haters. It seems from his actions that he is accomplishing the goals that his supporters got him elected as president.

You don't have far to go to see the ranting and wild accusations about president Trump most of the time without any real connection to specifics that might be argued. Making rants is not a cogent argument to make a point.

Too many people are upset because Hillary Clinton cheated Bernie Sanders out of the democrat primary, and they took it out on Donald Trump. Then too many other people were upset that Hillary Clinton didn't win the election, and took it out on Donald Trump. Many republicans were also against Donald Trump and he beat 19 of these professional politicians.

The revolution that he created was a departure of slick speaking politicians of both parties whose promises got them elected, but they never honored their promises by completing them as goals.

These politicians use the loyal party voter to harvest them for voting, much like farmers harvest the Turkey for Thanksgiving. Then after the vote, they obey their financial and power backers for the rest of their term. They only get back to the loyal party voters when it is time to get reelected. The US has been in decline since the 1970s, and it bottomed out in 2008, and now we are skimming along the bottom.

Despite the fact that during that time, both parties took turns controlling congress and the presidency. This should be construed as a fact that neither political party had any solutions for the country, or the people, but both parties contributed to the problems.

The revolution was that Donald Trump was not elected by the tradition of loyal party voters, but from voters of both parties that were just tired of the congressional gridlock, and presidents that didn't accomplish anything in their 8 years in office.

We the people have finally elected a champion to change the paradigm of US government. Being a loyal party voter can hardly be deemed an act of intelligence, as it is more akin to hearing the Pavlov bell ring.

The proof in the pudding is the continued decline of the US for several decades. The endless wars, all of which we lost.