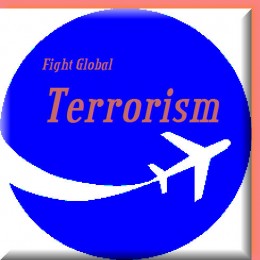 Ralph
I agree, president Trump is doing the job and working on the goals that got him elected. The "bad job" is the bias of the still MSM that worshiped president Obama and Hillary Clinton. And basically any liberal or democrat.

I just listened to president Trump's press conference today. I thought he did a great job and he fielded the tough questions with honest believable answers. He had to go through some of them two or more times because the different members of the press kept asking the same questions.

Like the one about him and Russia, especially with Putin. He stated that he had two conversations with Putin on the phone. The 1st when Putin called to congratulate him winning the election, and the 2nd for the Inauguration, which he said was a good and lengthy one. Other than that he has no ties whatsoever with Russia or Putin. He did say that was unlike Sec of State HRC who gave 1/5 of the US production of Uranium. The stuff that can make a Nuclear Holocaust. And he pointed out that the MSM ignored that.

He also took the ?s on firing Gen Flynn. I thought he was very honest, & gracious with the press. He did point out those media that he said were publishing fake news.

After the press conference, NBC pundits started their venom spitting. It was clear they were defending ex presBarack Obama instead of reporting on the Trump good things.

That was really my answer for this ?. It is liberal extreme MSM spewing doom &gloom where none exists. It is MSM social reengineering.

His press conf worthwhile listening, but make sure it is unedited raw.

liberals & their minions the protester/rioters must be taking their view from MSM. Although, they say they don't, but they couldn't possibly be listening to Trump unedited. They all use the same sound bites, and misinformation. and as Trump said about CNN and the rest they do their reports with so much anger and rage. This is what I see here on hp.

I don't believe polls, good or bad. So I like the fact that president Trump uses Twitter to put out the raw stuff, as well as his press conferences and then the only view that is important to me, is my view from what I have seen & heard.

Every person in a poll can represent 1000, 10000 or more people, I don't believe that one person can represent all those humans.
Trump is just getting BAD press fabricated to make it appear Trump is in trouble.

You should listen to what Trump says about Russia.
del if u wish.