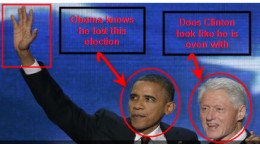 Daniel, you are on the right track. Each party is not full of all kinds of people otherwise there might have been some common ground from them to have accord. But, we know from the many congressional gridlocks that isn't the case. The democrats have an extreme left that has divided the country beyond the divide of congress. They have become racists, and put the blame on everyone else. They have made PC only applicable to anyone other than them.

Since the beginning of the presidential election campaign, thru the primaries, the election and the inauguration they have lied, cheated and stole but were protected by the left biased media who ignored it while taking any situation concerning Trump and the republicans as a pandemic catastrophe.

They are playing dirty and making everything look like an inferno, so that they won't have to think about how they lost the presidency, and most of congress.

It was the Russians, it was the FBI, it was anyone but them. They cheated Bernie Sanders out of the primary, and they lost most of his supporters who voted for Johnson or Stein. But they blame Trump and the Russians why Hillary lost.

Hillary didn't campaign as much and over a wide area like Trump, but it was the Russians, not Hillary.

It wasn't all the leaks about Hillary and her lies, and her actually sending and receiving classified and secret info emails on her private unsecured email server at her home. No that wasn't important, because it was the Russian, or the FBI.

The list continues

Protesting and Rioting has become domestic terrorism orchestrated by the liberals and their very rich and powerful political backers.