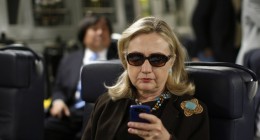 ptosis

you said "The Russians offered help.
Brad says --- To who, Hillary?

you said "The campaign accepted help."
Brad says --- Podesta and Hillary. Is that how they got Sanders out of the democrat primary?

You said " The Russians gave help. And the president made full use of that help."
Brad says --- So Obama was involved with tampering with the democrat primary as well.

You said " ... . Collusion with a foreign government to influence the outcome of an election is conspiracy to commit treason"

Brad Says ---- So Hillary, Podesta and those others in the DNC that took out Sanders escaped justice. No one helped candidate Trump getting past 17 opponents. And that is when he could have been out of the race. But Hillary had help including the media to skate by the primary. That is a well documented Conspiracy that included Comey, the AG and Obama. A failure in the justice system no doubt. .

You said "So if this is not a duck then please tell me what animal it is. Point out examples of innocence & MAGA. #DonaldTheDuck"

Brad says --- A duck is not an animal. Although it would fit Hillary and the DNC. Hyenas

---------------------------------------
This is what happens when vague and ambiguous statements containing zero facts, and only hearsay are put into your questions.

My scenario is crisp and not vague, and certainly not ambiguous.
Mine are also based on some facts, albeit sprinkled with some "liberal" connections.