The fact that liberal brains are in melt down phase is the most beautiful phenomena since the invention of plea bargaining .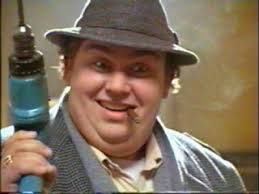 America , the real one , has essentially elected Uncle Buck to run the country , that guy from within your extended family that most liberals hated spending thanksgiving dinner sitting beside . The one with the rusty Chrysler boat that always starts when your foreign SUV never does to give you a ride to work . That guy that always has the come-back to your snarky media born hate fest . The uncle that you always feel an internal need to hug even though you know he's secretly looking at your friend's breasts ,

It has been a major entertainment factor for Trump electors to have fried the sensitivities of the P.C. crowd , for two years now we have sat back and shook our heads at the crying jags , the media rants , the meltdowns , listed to the angry high heels clacking down the office hallways , watching mama's boys shake and cry like tantrumed two year olds .

And what have democrats done to change the 2020 picture ?
Dropped to the floor in anger ,red faced , thrashing arms and legs , drooling from the mouth , screaming like today's average 22 year old
when told a .........."No" .

It's a beautiful thing !