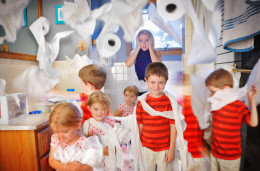 There are many advantages in not having children:
(1) Childfree couples have more time to spend together regarding their marriages.Many marriages concentrate on the children and when the children are grown and leave home,husbands and wives have grown apart,having to reacquaint themselves as husbands and wives, instead of being just parents.

(2) Childfree couples are closer. Children oftentimes causes rifts in marriage.The main subject of contention with many couples is how to raise children. One spouse may be permissive while the other is stricter. Children, often knowingly, can cause rifts between couples for myriad reasons.

(3) Childfree couples have less stress.Children oftentimes create stress in household either emotionally, financially, mentally, psychologically, even psychically. It takes a lot of monies to raise children until adulthood. Besides that, children can be quite aggravating. Studies have conclusively proven that childfree and 1-child families are happier and have the LEAST stress whereas large families of 6 or more children have the MOST stress.Families with the most children suffer the most stress in myriad ways.Finances are tight; parents are drained and at the end of their ropes mentally, emotionally, physically, and psychologically as well as financially.

(4) Children can be a detriment to a full romantic life.Childfree couples are often free to indulge in their wildest, romantic fantasies.They also have the means to do so. In addition to that, they have THE TIME. Not so for couples with children. hey have to constantly schedule romantic time together; if they do have "romantic time" together, there is a possibility of being interrupted for one reason or another. Children know the opportune time to disrupt such occasions.

(5) Children can cause financial stress.If a couple has a sick child or a child/children with special needs, if the couple is not rich, expenses can pile up and seriously. Also, the sick and/or special needs child/children can cause emotional, mental, and psychological stress to the parents, even to the point of bankruptcy and penury.

(6) Children can be P-R-O-B-L-E-M-A-T-I-C. Yes, there are some children who are very recalcitrant. Such children cause havoc for their parents and sometimes for other children in the family.It is hard to raise a child who is extremely hellbent. Many parents suffer breakdowns because of such children. As one parent stated children can REALLY DRIVE one C-R-A-Z-Y!