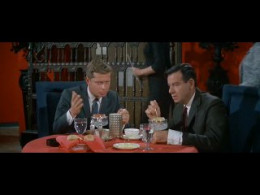 Smart men as well as smart women see their 20s as a time for experimentation in relationships. The 20s are way too young to settle down. People who often rush to settle down in their 20s oftentimes regret years later.

People married or settled down in their 20s in the 1950s and 1960s because of strong societal prohibitions against sexual experimentation until marriage. Then when they hit their late 30s and early 40s, they experienced a change of life crisis so they recaptured their youth, often having affairs and dalliances which they should have had while they were in their 20s. They saw this change of life crisis as their last chance to sow their oats before becoming old.

From the late 1960s on, those who have sowed their wild oats and played the field in their 20s when they later marry in their 30s are less likely to be unfaithful and live and act with regrets because their attitude and outlook are "been there, done that." When they settle down, they SETTLE DOWN with no regrets for what could and might have been.