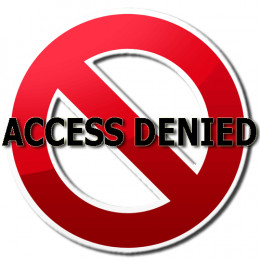 Deal Breakers are:

(1) Putting family of origin first. When a person is in a relationship, the intended take precedence over family members. Any person who puts family of origin first SHOULD NEVER be in any relationship except w/their ORIGINAL FAMILY. This person is to be avoided like leprosy. This person is a relationship liability if you ask me.

(2) Anyone who comes from a poor family. This person, even though very, even extremely successful, will have family members who are hangers on. Don't want this drama at all. Anyone who is successful from a poor family will have family members who aren't successful but want that successful lifestyle but won't exert the effort to become successful on their own but will use the successful family member as their meal ticket, leaving the intended or spouse with.....NOTHING. Leave this person be..............h/she will only cause heartache & eventually hatred.....

(3) Anyone from a large family. This person will never put YOU first in the relationship or marriage. That family of origin will always come first & foremost. If it isn't the parents, it's THE SIBLINGS. The latter will have their hands out & always come to the person in question. Nope, no deal. Stay away from such people......

(4) Of course, this goes w/o saying: no one who drinks, uses drugs, acts disrespectfully, is narrow-minded, less educated, & not ambitious.