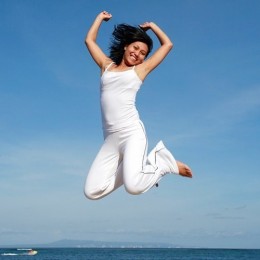 I'm not sure if this question is even real.
However you said: Your boyfriend is disrespectful, he's hurt you, and told you he is taking another woman to the Poconos... etc
So, tell me why are YOU "in love" with a guy who treats you like crap!?
You're trying to make this an issue about (him) when in reality it is about you NOT respecting yourself and loving yourself enough to believe you can do better! "He won't tell me why he chose to leave or hurt me..." Let me tell you something: "Closure is overrated!"
It's like asking your ex to kick you in the head as they walk out.
There is nothing your ex can say that will make you feel better about having your heart broken!
Learn to become a "better shopper" when it comes to choosing friends, lovers, or a spouse. You are responsible for your choices.
Learn from your mistakes! Find someone naturally values you.
You need to come up with a better "mate selection process" and have the discipline to stick with it. Don't ignore "red flags".
"Never love anyone who treats you like you're ordinary."
- Oscar Wilde
If a guy dumps you and tells you he's taking another woman on a trip he clearly doesn't think you're all that "special". You can do better!
Fortunately we live on a planet with over 7 Billion people on it!
That man who you can't imagine living without...just know this; Billions of women are doing exactly that! In fact 1 year and 6 months ago you were one of them! Life goes on! (Grieve among friends & family and get in touch with your personal dreams and goals in life. Time heals all wounds.) Know yourself, Love yourself, Trust yourself.
One day you'll be with someone great and look back on this thinking how grateful you are that you're not with someone like him anymore.
Anytime you have to convince someone you're worthy it means they're not worthy of you. They should recognize you're special on their own. If you have to "figure someone out" they're not the one for you! Every ending is a new beginning!
In order to "move on" you have to "let go".
The world may not owe you anything but (you) owe yourself the world!
Best wishes!