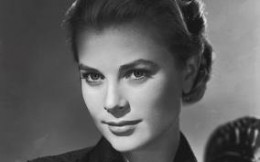 While Leo appears to & may be confident, Scorpio IS confident-SUPREMELY SO! Leo's confidence SHOUTS & announces, "HERE I AM!". Scorpio's confidence doesn't have to say a word or announce itself but you know his/her PRESENCE. Scorpio never has to shout, H/SHE is inwardly confident & KNOWS it! Scorpio has a knowing confidence which other signs don't have, including Leo.

Scorpio knows how to manifest & use confidence for his/her benefit. Scorpio knows that to shout & announce one's greatness constitutes FALSE bravado. Really, what is one truly to prove, eh?! Scorpio knows that when one is TRULY confident, one NEVER have to shout, it is......PRESENT in one's demeanor, behavior,.......& actions. While Leo has to consistently announce his/her entrance, Scorpio just......APPEARS & everyone KNOWS who h/she....IS.

Scorpio may be quiet but h/she has CONFIDENCE in droves. Leo may think that h/she has confidence but his/her confidence is 1/20 that of Scorpio & h/she knows it. Probably that is why Leo has to be so bombastic regarding his/her greatness while Scorpio really doesn't say to say h/she is great because h/she is.....GREAT BEYOND COMPARE! Scorpio KNOWS it.....& people.....NOTICE!