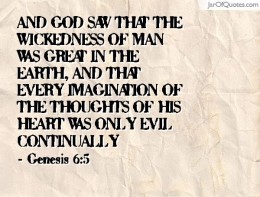 Why is this such a controversial question to answer? Any of a number of events could be catastrophic to civilization on planet earth assuming that life is the main concern of your question. Potential global catastrophic risks include but are not limited to hostile artificial intelligence, nanotechnology weapons, climate change, nuclear warfare, and pandemics all could cripple or destroy modern civilization.

When you ask the question what poses the greatest threat you are asking for an answer that isn't ascertainable unless one can predict the future, and in all these instances that is impossible, so it would be irresponsible to single out any one threat as the greatest which is actually impossible to ascertain... unless you can predict the future.

There is one place where the future has been predicted hundreds of times and without fail. That place is in the Word of God and the predictions are called prophecy. This a book of supernatural origin given to man through writers who were inspired of God by his spirit to reveal what he wants you to know. The Bible is estimated to have been written between 1450 B.C. and 95 A.D. There are at least a 100 scientific facts and principles referred to in this ancient Bible, but not actually discovered by humankind until later centuries. Dead sea scrolls, historical documentation, and word of mouth all confirm the authenticity of the Bible. People had no official knowledge of these scientific facts until more than a thousand years after the Bible was written.

Why not look at what the Bible says is the greatest threat to our planet.

Well to make a long story short, God already destroyed humanity once. Why? Because "Then the LORD saw that the wickedness of man was great on the earth, and that every intent of the thoughts of his heart was only evil continually. ... The LORD said, "I will blot out man whom I have created from the face of the land, from man to animals to creeping things and to birds of the sky; for I am sorry that I have made them."

I would venture a guess that the "wickedness of man being great on the earth" probably poses the greatest threat once again to our planet. From what the Bible says later, climate change or other catastrophes aren't happening.

"And just as it happened in the days of Noah, so it will be also in the days of the Son of Man (the end of earth).They were eating, they were drinking, they were marrying, they were being given in marriage, until the day that Noah entered the ark"